OWNER

Mona Rae Baroody

Mona has been creating since she was a child. It began with cereal box prizes and continues today with inspirations from nature, found objects, and bright colors. Mona makes lamp work glass beads and wire and beaded jewelry. She teaches many stitches of bead weaving, wire working, bead stringing, bead embroidery, and just about anything related to making jewelry. She also teaches and plays with macrame, crochet, knitting, embroidery, cross stitch, sewing, zendoodling, quilling, polymer clay art, torn paper collage, hair braiding, calligraphy, fondant cake decorating, paper crafts, and gourd art.


TISHA CABRAL

You have to have truly mastered the rules in order to be successful in breaking them.
Tisha Cabral is a long-arm quilter and a fourth generation artist in Arnold, California. Her educational background is in photography, drawing, writing, color theory, design, painting, sewing, puppetry, clay sculpture, poetry, and music. Tisha is a member of the Independence Hall Quilters Guild and a certified teacher of Zentangle, a form of meditative drawing. Tisha is also a spiritual practitioner, drawing inspiration from her life's challenges. Tisha teaches several quilting classes, pastel and line drawing, acrylic painting, Zentangle, Altered Book Multimedia Journaling, and teaches several classes around spiritual practices such as manifesting, intuition, tarot.


ROB COLE

Rob is a farrier by trade, and an avid frisbee golfer. His life is reflected in his art with serious as well as whimsical pieces in many media. He makes sculptural pieces from horseshoes as well as paints in acrylic media.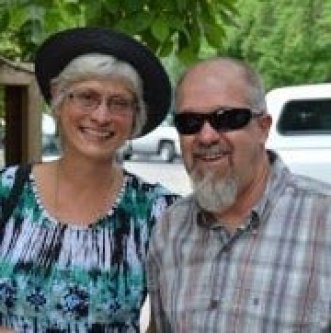 JOHN AND LYNN GLOCKER

John and Lynn are fine artists and furniture crafters. They own Timeless Home Gallery and Modern Barnwood. They specialize in creating unique home decor from re-purposed woods, resin, and other media.










DAGEN PRIEST

Dagen is a talented young man. He has produced some beautiful abstract pieces in acrylic, using the media's nature to flow, clot, run, turn, and shine to express whatever your mind can see.










TABITHA KREMESECK

Tabitha is a delightful young woman who is new in her career as an artist but very impressive. She's learning oils, and is doing wonderful work with watercolor and crafting light boxes with shadow and color images. She's inspired by nature, and paints on glass as well as canvas.









JANET FACCHINI

Janet started painting and creating with paint, clay and beads in elementary school and continued through college. She proceeded to take art classes on and off while working and raising her two children. She is now blessed to be a full-time artist in acrylics, mosaics, and some play in jewelry and glass. Janet loves teaching and instructing children and adults. Its all about the "experience" that is achieved while creating a painting they love.







KENN LOUIE

Kenn Louie, a master wood worker and boat builder for 40+ years, prefers reclaimed materials, laying nothing to waste. His art is skillful, experienced, and constructed totally by hand. Creating a large, rocking boat for toddlers, or a small business card holder, he gives great attention to detail in all his pieces. "Louie" creates bowls, spoons, forks, ladles, boxes, dominoes, cribbage boards, pipes, jewelry boxes, and walking sticks, all with respect for the materials, and a knowledge that comes with years of experience, and a love for the details. His art will become heritage pieces for your family.





LAURIE AGRILLO

Laurie is originally from Massachussets. She and her partner have a home here in Arnold. Laurie loves to travel, hike, and gets creative with many media. Currently Laurie is kicking it with crochet!